07-08 July at the height of the tourist season, the eighth season of the Odessa Fashion Week Cruise took place at the beach complex Mafia Rave Terrace, located on the Black Sea coast.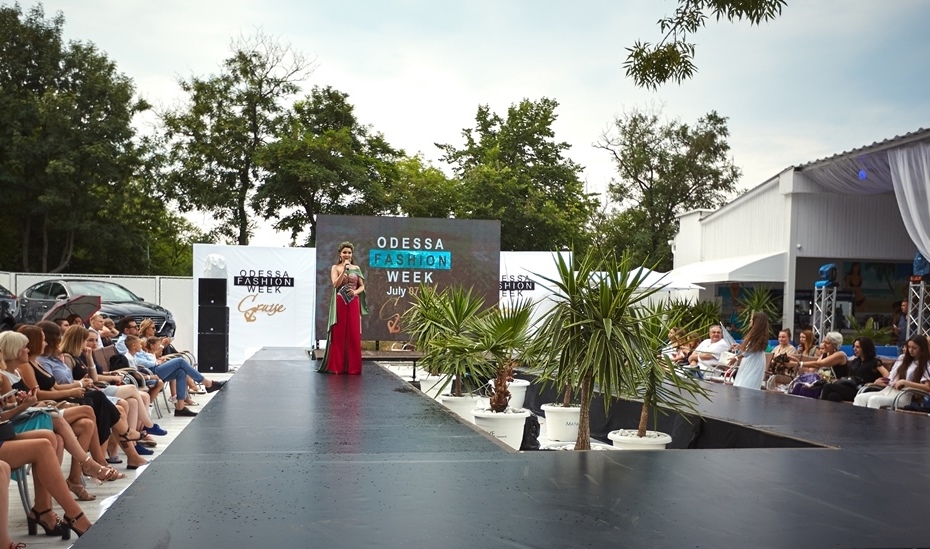 25 designers from Ukraine, Belarus, Tajikistan and Moldova demonstrated their cruise collections: ELEN GODIS, N`ART, ELLEN MUHLBERG, GAPTUVALNYA, SUZANI FASHION |TAJIKISTAN|, AUTOGRAPH, the FEY, JULIIA MAR, KATERYNA SAVCHENKO, SANTALI, KATRIN FOX, ROYAL FAMILY, CANDY KID, AnSUR |BELARUS|, PINKDREAMS by TANYA VASINA, PLAY FASHION & MARINA MARIBELLA, BLIK FOR STAR, KANGAROO KIDS, DREAMS & EMOTIONS, VALERIA KRYSA |BELARUS|, KARO.LINE |BELARUS|, M.Y.STUDIO |BELARUS|, DANI.KRISTINE |MOLDOVA| and STARLET.
In addition to the main shows guests were pleased with the performances of special music guests.